FME-Starter simplifies the opening of FMW files when installing several FME version.
System requirements
- Installation of FME-Desktop software from Safe Software (https://www.safe.com/).
- Windows 7, Windows 10.
Uses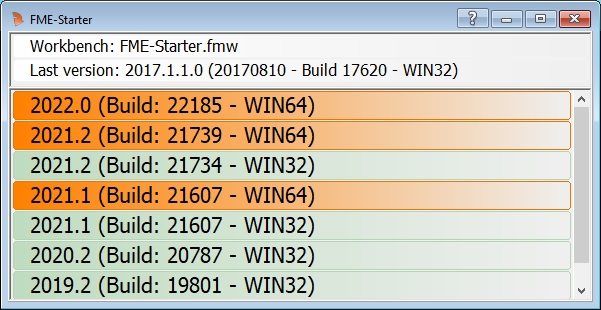 The program must first be associated with the .fmw file extension (Windows context menu, Open with). When opening FMW files, it will check if there is an FME version installed that matches the last one saved.
If yes, this workbench will be opened with this version. Otherwise a selection of all installed FME versions is displayed.
If the Shift key is pressed when starting the program, the selection is also displayed.